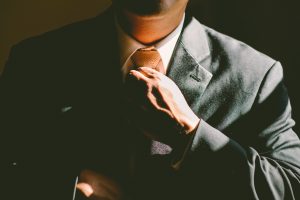 When you're considering purchasing a franchise, there is much to do as a conscientious business person before signing your name. The biggest advantage you'll have to ensuring your decision won't come back to haunt you is by reaching out to existing franchise owners. Their testimony and experiences can help you choose whether or not a franchise is reputable, trustworthy, and free of unnecessary headaches.
Before you sign, make sure you follow these next steps coming from the "Franchise Bible."
Step 1
Find a list of present and previous franchisees and contact as many as conceivable. You'll find greater security in numbers. If there are way too many to manage, at least begin with the franchisees relative to the geographic area you would set up in. Then, contact former franchisees. They may have a bias opinion or be reluctant to talk, but any information will greatly help in your research.
Be professional when reaching out. You will likely have to set up an appointment to talk on the phone or meet in person. Don't come on too strong as if you're interrogating them, just gather the information you need in a casual manner.
Step 2
Make a list of questions. Often you will get answers to questions you have that don't appear in the franchise brochure. Don't waste time asking about things that you can find quickly online or in the packet. Ask questions that benefit from answers with personal experience, such as:
Was the training helpful?
Did the franchisor follow through on promises before/after you opened?
Did you use a franchise attorney or accountant to help you?
Are you/did you earn the money you expected?
What would you change about the business?
Knowing what you know now, would you do it again?
What advice would you give a hopeful franchisee?
Ask some of these important questions and any more that would be of value to you. Come ready with these questions to make sure that you get as much value as you can from your meeting.
Step 3 
Finally, you must follow through. The last step to finalizing your franchise choice is to power through to the end. Meet with the franchisees and finish your research. You might lose stamina towards the end and feel like just asking for the paper work, but if you power through you'll really benefit in the end.
Don't get too eager about new opportunities and let the appeal of a franchise blind you. Make sure it's in an industry you would enjoy, that franchisors work in your best interest, and that you'll be advancing financially.
Research thoroughly, pursue all your options, and make the most informed choice that you can. If you have experience in stone care or you're interested in the thriving industry, start by looking into franchise opportunities with MARBLELIFE!