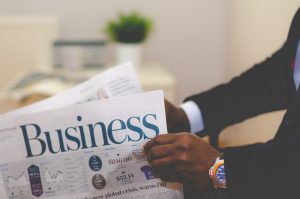 Are you considering pursuing a franchise opportunity? If you are, then you probably know it takes a substantial amount of time, research, and persistence. We know that too, and that's why we're here to help you organize your thoughts and elect whether certain franchise opportunities are for you. The experts have narrowed down the search and we want to share that advice with you today.
Narrow Down The Field
Before you narrow down your search, you have to first narrow down the field of work. Be aware of what your strengths and passions are and be sure of what field you want to enter into. This is crucial because you want to be sure your investment is put into something you'll love and enjoy. Plus, looking at every single franchise is practically unmanageable to do without a large amount of time and resources. It's just not something you want to do.
Great Corporate Staff 
Once you've cut down on your list of possibilities, start obtaining the necessary business information. You need to know that you have a supportive staff backing you. Part of the benefit of opening up a franchise is that you get a team that has proven to be successful and helpful. Don't miss out on this benefit.
Talk to other franchisees about their experience, see if you can meet the corporate team, and then decide whether it will be easy to work with them or not.
A Strong Support System 
Just like you want a corporate staff that's welcoming, you also want to make sure that there is another strong support system that will guide you along the way. The CEO and board leaders are not going to be the people who are helping you with finding a location, marketing, and training. So be certain that there is an adequate staff who works with you every step of the way. This is yet another significant benefit of franchising, so don't miss out on the additional assistance that should be there.
Seeing Your Potential
If it seems that a franchise will just take anyone who wants a franchise, then maybe that isn't the opportunity for you. The ideal franchise will see potential as a significant asset. Several of these franchises will put you through leadership tests and show interest in your ability to grow with the company. If it seems like the staff is making it hard to join their team, then this might actually be a great sign. Franchisers like this will appreciate your hard work and truly collaborate with you to be successful.
So if you're looking for a franchise opportunity, be sure to do your research and that it is the best fit for you and your goals. Your time and money will be well invested if you do the legwork and know what you're getting into.
If you're stone enthusiast, checkout MARBLELIFE's franchise opportunities. Do what you love with the support of a successful team!