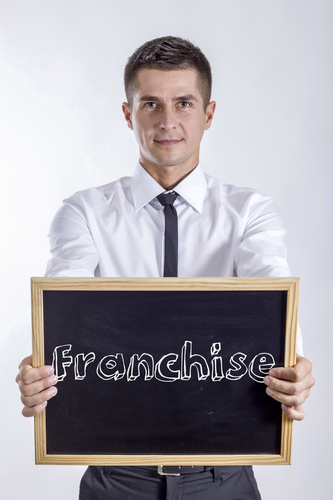 There's only one thing that has to happen in our lives for it to completely change. And it's not all the time that you can create that significant change. But if your goal is to be a successful entrepreneur, then you can do this quite simply. You could be your own boss, make profit, and give yourself a huge job promotion. If that isn't a game changer, then what is?
You might be thinking about all sorts of doubts. How can I afford to open a business? What qualifications do I have to open a business? How do you even start? Well, you don't have to worry about that if you open a franchise! Opening a franchise helps you get started with an already established brand so that you are bound to be an awesome business owner. Starting from scratch can be difficult and off putting, but with a franchise you'll receive multiple benefits that set you up for victory.
The Brand
Building a brand is essential to your business. It doesn't simply have to do with how you market or how you sell your service or product, it also has to do with your reputation and customer loyalty. If your brand is positively recognizable, then potential clients are far more likely to become regular customers.
If a company has been around for a long while and has continuously produced results, you will benefit from representing their brand. It is a sound investment to make if you go with a company that can promise you a respected brand.
The Support
Going in on your own can be scary. It's better to have a support team that can back you in your business endeavors. If you don't know how to start a business or know every single aspect of the industry, you'll likely receive all the training and support you need from the company.
Companies can also provide you marketing or web support. Having a team do their job while you do yours will make your life undoubtedly easier. This way you can focus on building your business. So make sure your franchise comes with company support.
Who Can Provide This For You?
Although many companies can offer you a franchise opportunity, not every opportunity gives you the best return on your investment. Marblelife is a company that is actively seeking to expand its already large network of stone care franchises. They are a nationally recognized brand that provides extensive support for new entrepreneurs. They have over 25 years of experience servicing, repairing, cleaning, and restoring precious natural stone in commercial and residential locations.
Marblelife can surely provide you the name and support that you are seeking from a franchise. If you're looking for a reliable company to partner with, then look into logistics of joining Marblelife's team. Visit their website to learn more about how you could be your own boss, increase your profits, and be an overall success.